Medicare-certified Visits
When a physician orders home health visits that are Medicare-certified, CareAparent's team works with our clients to provide clinical excellence and create relationships that result in the best possible client outcomes. CareAparent works to match you with an interdisciplinary team that demonstrates our company values of compassion, trust, collaboration, excellence, and safety while providing the high level of home health care quality that the Joint Commission and Medicare expects.
When you choose, CareAparent you will have the peace of mind that comes from knowing you will be receiving clinical care delivered in collaboration with your physician. The first step is a visit from a CareAparent nurse to assess your needs. After that, we work with your physician to develop your personal Care Plan. Your Care Plan may include visits from any of the following skilled and licensed professionals: 
Nurses, for medical needs
Physical therapists (PTs), to help you regain and strengthen mobility
Occupational therapists (OTs), to correct home environment safety issues and the improve the ability to perform everyday activities
Speech language pathologists (SLPs), to help with speech, language, voice, cognition, and swallowing issues
Medical social workers (MSWs), to help a client and their family connect with community resources
Home health aides (HHAs), to provide assistance with personal cares like showering and bathing, dressing, and grooming
The skilled professionals visiting your home are part of a larger, dedicated CareAparent team who all play an important role in delivering the best care experience possible. An RN clinical manager will oversee and manage your care and communicate with your physician, and caregivers will ensure your care needs are met. Your Client Services manager helps to coordinate your care schedule and serves as a primary contact for any questions you may have.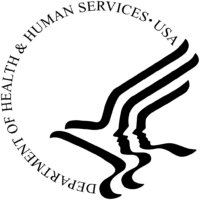 Referral Sources: Make a Referral Today!
If you have a Medicare referral, partner with CareAparent. We make it easy; simply fill out this form and fax it to 651.846.6149. If you have any questions, please call our Intake Department at 651.374.4174.