Skilled Home Care Solutions
---
What is Skilled Care? Skilled Care is care that can only be provided by or under the supervision of licensed medical personnel such as a registered nurse (RN) or licensed practical nurse (LPN). It may also include care from a physical therapist, occupational therapist, or nutritionist. It is distinct from other care provided in the home because it is medical care that might otherwise be provided in a clinic or hospital setting and very often prevents hospitalization or re-admittance. CareAparent skilled professionals perform a variety of duties in the home, using their training, experience, and judgment to deliver specialized, client-centered care.
Skilled In-Home Care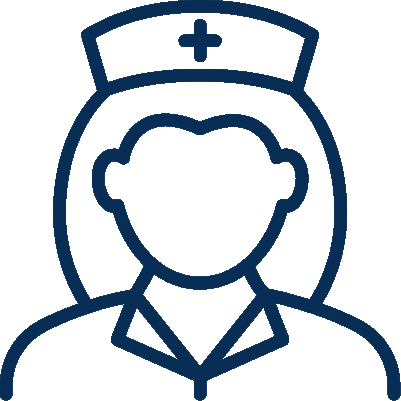 Skilled Nurse Visits
CareAparent provides skilled nursing care in the comfort and safety of home. We offer peace of mind that comes from knowing a licensed medical professional is visiting regularly to provide clinical in-home care while helping to manage and monitor actual or potential physical and mental health conditions.

Medication Management
An important step in maintaining good health is following a medication schedule and understanding actual or potential medication-related problems. Our skilled nurses are licensed medical professionals who can assist in managing medications and schedules, set up medications in boxes and dispensers, monitor and order refills, and assure medications are being taken in the proper dose and at the correct times each day.

Monitoring Vital Signs
Taking vital signs such as blood pressure, temperature, and pulse is a very important way to help monitor the body's specific health conditions such as heart disease or hypertension, but also gives general information about overall health. In some cases, vital signs can provide critical information that a physician uses to make decisions about conditions and treatment. Our skilled nurses are available to take and record vital signs on a regular schedule and report concerns or changes to a physician, helping to assure that a loved one's ongoing health is consistently observed.

Education and Training
Very often primary caregivers, family members, friends, and even our clients themselves are looking for education and training on a variety of concerns, including medical and mental health conditions, drug interactions, safety, or strategies and methods for performing certain tasks. Our licensed professionals can assist by providing education and training based on client-needs, as well as resources for additional training and support.
For the most compassionate and comprehensive in-home senior care Minnesota has to offer call CareAparent™ today at 651-702-HOME (4663).